Today is Three for Thursday at Blog Hoppin's Teacher Week.
1. Favourite Fonts: I have fallen in love with dafont.com All of the following fonts come from there, just search the names. I only discovered fabulous fonts this summer, believe it or not! They are so great! I can't wait to see everyone else's favourites!
2. Favourite Blog: I have to go by category...

Teaching - So hard to choose, but I think
Mrs. Bainsbridge
is the one I use the most. I love all of her ideas and she teaches my age group.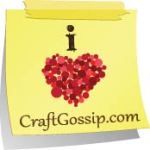 Crafts - Another hard one, but I think Craft Gossip is the most useful. They compile lists of craft projects from all over the net. It's a great resource.
Humour - If I am looking for a good laugh, I head over to
Mandi Tremayne
. She makes great crafts, but her writing style just cracks me up!
3. Favourite Online Resource: I am tied between
ProTeacher
(a wonderful place for teachers to connect and share ideas and ask questions) and
Whole Brain Teaching
(see my previous blog about this
here
)
Well, I hope this helps you out. Hop on over to see more great ideas at Blog Hoppin. I'm super excited about tomorrow's Freebie Friday! I have the post all loaded and ready to go for tomorrow!